Responsive Web Design
Do you ever experience when you are viewing a website on your mobile phone, there is a miss-alignment of pictures, texts or forms appear on your mobile screen? While it was looked tightly on your laptop/desktop.
What is Mobile Responsive Website?
A Mobile responsive web design uses "HTML & CSS coding" to adjust the layout of the message, font sizes, images, and buttons; in some cases, they can even be used hide or swap content. This means, in effect, there are two versions of the layout – the desktop version and the mobile version. Based on where the message is being opened, PC or mobile device, the code automatically adapts and optimizes to the specific screen size or viewing device.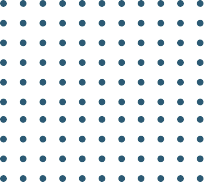 Why my Website Not Ranking in Google?
Shop without visitors is nothing. Same as a website, if people can't search your website from a search engine, how could you grow your business online?
Your Website Is Not Indexed

It would help if you made sure people could find your website by summiting your sitemap to Google.

No Keyword and Meta Description

Google is a robot. We need to tell her what is your message you want to deliver from the website by using unique and enriched keywords and meta descriptions.

You do Not have a responsive website

Mobile web browsing has become popular now. Your website content should be ably accessible via smartphones and other handheld devices.

No Authoritative or Quality Backlinks

A quality backlink is a URL that is related to our website content.

Your Website is not optimized

Google will only prefer fast-loading websites to rank them on the first page. There are several factors that cause your website to load slow:

Bad hosting server

Unoptimized images & videos

Too many plugins

No caching on your website
Know More
Customized Website Design Solutions
Web design is not only about creating a few pages or putting some pretty colours on it; the website design process goes much deeper than that.
Our Expertise
Website Design & Development, eCommerce, Digital Marketing, SEO