4 Steps To Choose A Suitable Web Host
"Great hosting boils down to the 3 S's: speed, support and security. You need the ability to rapidly scale your website as your target audience grows and the resiliency to handle sudden bursts of high traffic," — said Adam Berry, digital director at Wingard Creative. Nasdaq's Simon Ball, head of digital media services at Nasdaq Corporate Solutions.
What Can a Web Hosting Provider Do For You?
The main responsibility of a web hosting provider is to ensure your website can go live on the internet and give a good experience to your visitors. Usually, a web hosting provider will provide the services as below:
Domain: The domain is the name of your website. It is the name that visitors can access by typing in the browser. For example www.wowonini.com. You need to choose a domain name before developing your website. Just like your SSM, it is required to renew yearly.
Server: A server is a place that hosts your website to go live on the internet. You can understand it as your shop or store, however, the server is the virtual store/shop. It will also handle the traffic that comes to your website. There are 4 major web servers in the market, which we will further discuss later.
Storage Space: It is a space to store your text, images, videos and other media files along with the code on your website.
Briefly, a domain (like the name of your shop), a server (the shop that allows your visitors to visit) and a storage space (a storeroom for your website's files).
1st Step: Find Out Your Website Needs
Before making the decision on choosing which server hosting, the first thing that you need to find out what are your needs. For example, it's a commercial website, eCommerce website, a blog, a catalogue function website or etc?
Different types of websites will require different kinds of hosting packages. The one that fits your friend may not work for you as well. So, make sure your needs first so you can choose the hosting that meets your requirements such as storage, speed and reliability.
2nd Step: Understand Server Types
In general, there are four types of hosting servers to consider. You can choose either one of them according to your budget and the purpose of your website.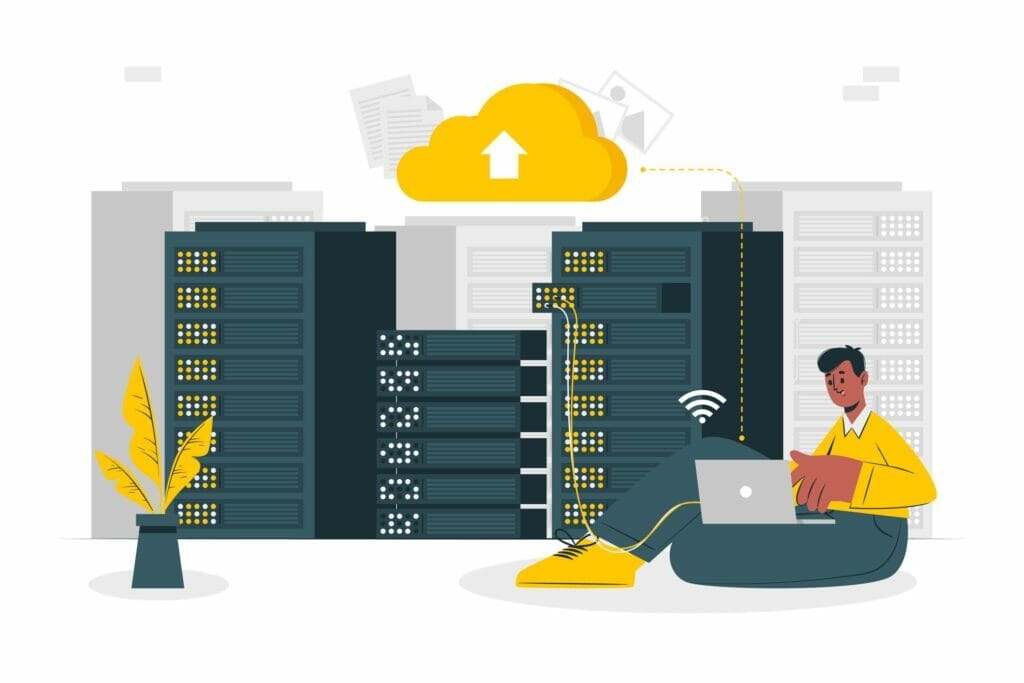 3rd Step: Choose The Web Builder Right For You
Using a web builder to develop your website is always the right choice, especially for those who have no coding background. Web builder allows you to make changes or edits easily without the need of hiring a professional. Of course, it would be a good idea if you hire a designer or developer to help you design and build the structure first.
You may refer to this article, to help you to choose the right web builder.
4th Step: Compare Key Factors
You could use the list below to help you to consider which web host and builder is suitable for you.
Pricing: Other than the signup fee, you need to check on the renewal fee as well. And also, is there any hidden fee or service charge? Make sure you are okay with all the prices listed.
Technical Support: You need to ensure your web host and web builder are skilful and knowledgeable enough to handle all your website's requirements and needs. Also, consider are they capable to handle your future requests.
Maintenance: Who will maintain and monitor your site's updates and performance? Yourself or the web developer? Consider whether you have the time and capability to manage your website or how much does it cost you for hiring a professional to do for you?
Support: Will the hosting supplier and web developer provide technical support or customer service? Are you okay with phone calls, messages or email support? Or are you looking for 24/7 support? Pick the one who offers the method that you feel comfortable with.
Customisation: If you decided not to hire a professional to manage your website, are you able to do customization if needed? Or is the one you hire is able to do for you?
Timeline: How fast can you or your web developer build your website?
You are welcome to contact us if you are still confused about which hosting server and developer to look for. WoWoNiNi Sdn Bhd has more than 9 years of experience in the web development industry. We have had more than 300 happy clients over these years. We provide hosting solutions and web development services to our clients, and help to bring their business online easily and successfully.