6 Key Elements of A Great Website
Society is changing every day hence the preference of the society toward web design is changing as well.  While some of the constants may remain such as relevant content and engaging images, there are some additional elements that can improve the website quality continually emerge.
If you are also using the website to promote your business, you shall continue to read this article so you will have some idea of which elements should be considered to include in your website.
You do not need to use every element, but choose specific elements that align with your brand and goal to help to boost the overall impact.
Below are the best elements that we conclude that you could pick to implement to improve your site's performance.
1. A Clear Homepage Message
The first impression is really important for business, especially online. Most visitors will first land on your homepage before they visit other pages. Therefore the accuracy and readability of your homepage are very important.
Hence, your homepage should be straight to the point and clearly tell the visitors who are you, what can you provide to them and why they should choose you.
If your homepage can answer all these questions quickly, your visitors will have the interest and patience to continue reading and browsing your website.
Remember, simplicity is king. Unless your website is aimed at the niche market, else your website should avoid jargon, and keep clear with concise information.
A clean but informative homepage keeps visitors staying longer to learn more information.
2. Complete Contact Details
If the purpose of your website is to collect leads and sales, then you must understand that gaining trust from visitors is very important.
Hence, it is important for us to impress them with great web features and good products/services. Other than that, presenting the contact details clearly is also essential.
The information such as company name, address, contact number and email address must be shown clearly and correctly. Therefore the visitors can see them easily and able to reach you when it is needed.
Refer to this post to learn more about how to design a functional contact us page.
3. Functional Design & Navigation
The design of the website is very important.  As already mentioned, the first impression counts a lot. If your website doesn't impress, your visitors may just leave your website, without staying around for more information.
Images, photos, and videos always create more excitement and interest for visitors. People will first look at images or watch videos before reading words. However, it's important to use images and videos that are relevant to the content.
An effective and responsive menu is important for navigation purposes. With a clear menu, your visitors will be able to reach their desired content.  You can place your menu on the top or the left of the page or anywhere you wish, but remember, clarity is the key.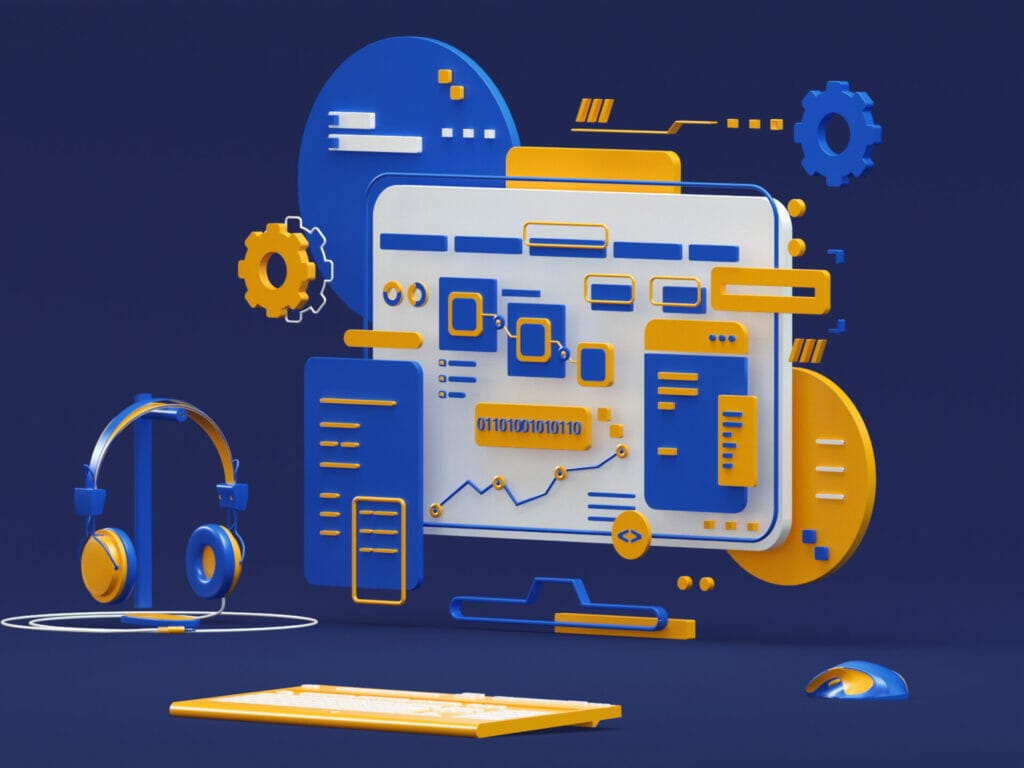 4. Effective Calls To Action
Telling your visitors what to do next is important. Use Call To Action to lead your visitors to follow the right steps in order to achieve what you want.
A Call To Action could be any one of the following:
Complete a purchase
Register for a trial
Sign up for a newsletter
Create a membership
Request a callback
Request further info
Book for appointment
Download a file
Make a call, WhatsApp or email
And so on. You can have different kinds of Call To Action which can achieve your goal. However, the final result will be leading your visitors to follow and complete the steps.
If you fail to lead them in the right direction, they may end up navigating and leaving your website.
5. Mobile Friendly
Mobile browsing has already overtaken desktop browsing in these few years.
The majority of the customers or users will use their mobile phones to access our website. Imagine if your website doesn't load properly or misaligns on mobile devices, your chances of closing sales will be decreased by at least 50%.
During the site's development, it is important to test across all the devices such as desktops, mobile phones, tablets, and pads. A well-designed website should be able to respond to all screen sizes. Else, you won't be able to gain the maximum exposure or conversions you deserved.
6. SEO Friendly
The final element which important for your website is SEO (Search Engine Optimization). This is the greatest tool to help your website get exposure.
Your website's Google Search Engine Results Pages (SERPS) will increase with a strong SEO practice. If your website is high ranking in SEO, visitors will actively land on your website and engage with your website.
Page rankings are determined by over 200 metrics. However, the main ones include backlinks, keywords, and Google My Business information.
Conclusion
It is important to always review and update your website to meet the public and SEO requirements.
If you need help, we are ready here~ Contact us today 🙂